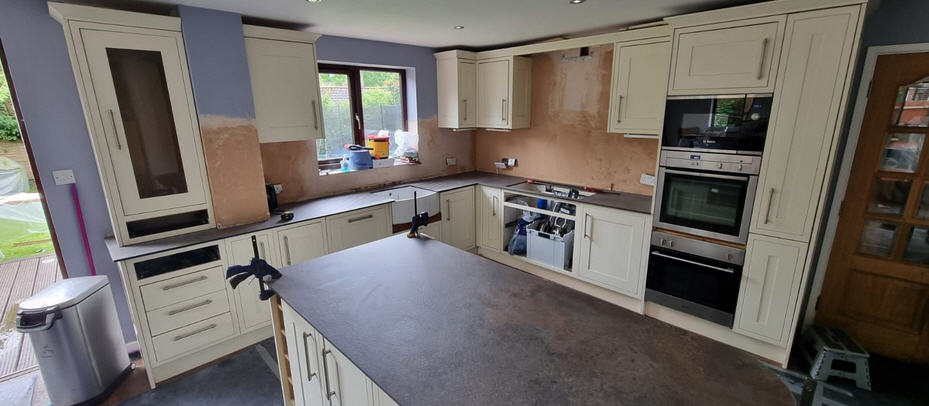 Complete Carpentry & Maintenance Ltd
Complete Carpentry and Maintenance Ltd is more than your average team of building contractors. We manage projects from the beginning and provide the finest quality workmanship to ensure satisfaction every time. From loft conversions, home extensions and property renovations to general landscaping work, our team has the skills to bring your project to life – and all through a stress-free design and construction service.
As skilled carpenters by trade, we can apply our meticulous approach to any part of your property in Crawley, Horsham or the surrounding areas and even extend our reach nationwide. We bring over a century of shared experience to building work of a small and large scale, delivering bespoke solutions for your satisfaction.
We are also a trusted name for a complete choice of supporting solutions, including kitchen fitting, kitchen renovations, landscaping services and property maintenance. Complete Carpentry and Maintenance Ltd has a skilled team of kitchen and bathroom fitters.
Situated in the heart of Crawley, CCM pushes standards to regularly exceed expectations. We are driven to succeed in everything we do, and by working with attention to detail throughout each project, we give our diverse customer base the unique living spaces they desire. Covering every aspect of home extensions, property renovations and loft conversions, we can install, maintain and repair as required. Despite a history of managing six-figure projects, our team brings a passion to smaller building works too. We apply our knowledgeable approach to deliver an elegant finish, adding value to your property through bespoke design work.
Company Info
Brighton; Burgess Hill; Capel; Crawley; East Grinstead; Handcross; Haywards Heath; Horley; Horsham; Newdigate; Redhill; Reigate; Rusper; Turners Hill; Warnham; Wingfield; Worth;
Public Liability Insurance, Employers Liability Insurance
Contact Information
Clive Way, Worth, Pound Hill, Crawley, West Sussex, South East England, England, RH10 7AH, United Kingdom
Contact Listings Owner Form
No comments, would recommend

We are pleased with the work undertaken by Complete Carpentry and Maintenance……we would be happy to use this company again.

Work was delayed due to covid 19 affecting materials & labour, which also meant they were behind in their other work. Also, the weather was poor. However, they still tried to pull out all the stops to get the garden near completion for Christmas 2021. This was testament to their commitment to customer service despite a hostile working environment