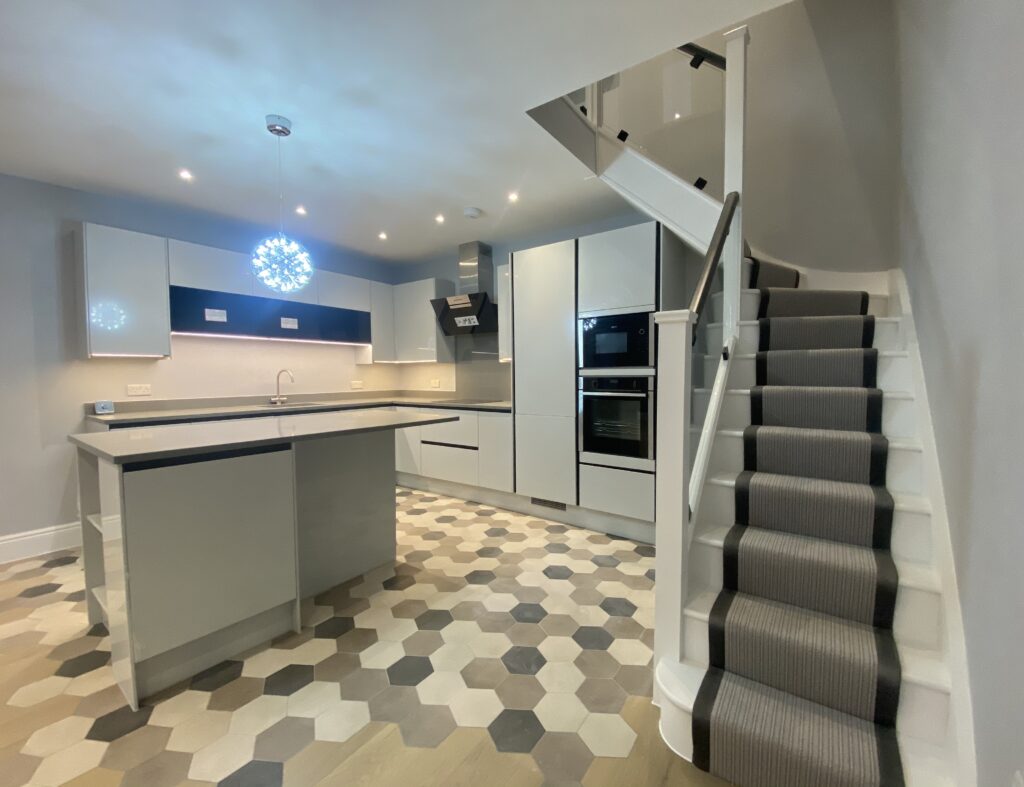 H & H Design & Build Ltd
We provide general building services from property renovation to kitchen and bathroom fitting.
We can hold our client's hands from inception to completion and can provide a turn key service from planning to complete build offering a design and build service.
We operate predominantly throughout the London areas mainly focusing on the south and South West of London areas inside the M25.
What makes us different is our outstanding hunger to provide satisfaction over everything else
We also have fully trained painters and decorators offering both commercial and domestic, internal and exterior decorating services.
We operate to the highest standards and aim to be your number one when it comes to the services we provide and over and above our company guarantee provide an Insurance Backed Guarantee*
Our goal is not to get the job completed as fast as we can, but to deliver it so well that when you a tradesman again, you will remember us and trust in our ability to provide expert building services again and again and again!!!
Warning: The cheapest does not guarantee the best quality of work – we will ONLY deliver a perfect finish.
*We provide an Insurance Backed Guarantee subject to value and nature of the contract.
Contact Information
Suite 123, 1st Floor 415 High Road, London E15 4QZ
Contact Listings Owner Form
very good work – everything fine and would recommend

Very good and would recommend