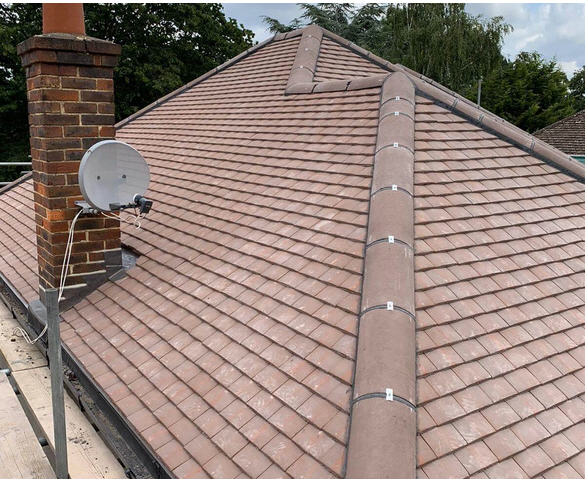 KP Finch Roofing Contractors Ltd
K P Finch Roofing Contractors knows the importance of reliability and client care. Our roofers blend this customer-focused approach with expert craftsmanship for the best service locally available. Because customer service is so important to us, we are always happy to meet in person to discuss anything from regular maintenance and roof repairs to all-new installation work.
We come fully trained in pitched and flat roofing systems, including GRP fibreglass, and source all materials to fulfil your reroofing needs.
With decades of experience serving Sidcup and Gillingham, we have a reputation for roofline maintenance, tile replacements, leadwork repairs and more in the local region. Our roofers effortlessly cover Rainham and the Medway area, and can extend their reach throughout Kent, Southeast London and the nearby locations.
Rest assured; our roofing contractors come professionally trained to deliver anything from minor repairs to the latest flat roofing systems. We understand that quality comes first every time and perform quickly for reduced disruption.
Pitched Roofing Installations
Flat Roofing Systems
Fascia and Soffit Replacements
Full-Scale Reroofing Projects
Leadwork Repairs
New Slates and Tiles
Steel Roofing,
Green Roofs
Company Info
Public Liability & Employers Liability
Contact Information
8 Gainsborough Close,Gillingham, Kent,ME8 9EG
Contact Listings Owner Form