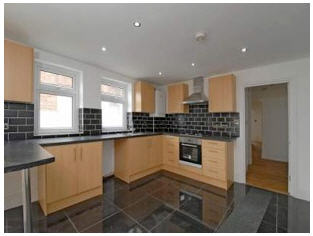 Sixteen South West Ltd
We are a south of the river based building company in London who take a modern and fresh view to property improvements.
Our take on ensuring 100% customer satisfaction is as fresh as a northern breeze, we embrace new technology and innovation; not just in the latest eco-friendly materials and methods but also in how we interact with and satisfy our clients. For instance this might mean that we use the latest in insulation materials when doing house extensions in south London; or a state of the art low energy, infra-red covert CCTV system installed when doing home security in London.
We work strictly to budget and completions are always on time whether the job is a residential extension or a commercial refurbishment in London, our skilled tradesmen and women will endeavor to turn your ideas and dreams into tangible reality. While our management team will work with you to ensure that, together, we achieve the most cost effective and aesthetic outcome.
Contact Information
Dalton House,60 Windsor Avenue,London,SW19 2RR
Contact Listings Owner Form
I've only used the company once but was very satisfied with the work done. F

Some tiles came loose in the bathroom and as I wasn't able to say what the damage was, plastering needed or not, I let Kesh check this and had everything done incl complete refurbishment. He also sorted out a problem with a door in a new flat I bought. No problems, very good, on time, very clear in all aspects, explained everything, helpsed with buying items needed, where best to go, always written quotes. He told me I would need to have my house rewired in the next 1 to 1 1/2 years. Very happy with that as he didn't just say, need to do now.

The job was done in time and reasonably well. Did feel a little rushed which left some of the details a little shabby. But for the price it was an ok result